Budgeting for Your Move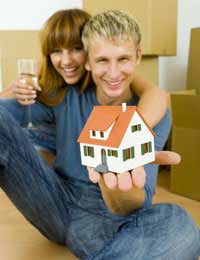 Moving house can be one of the most stressful things you can ever encounter in your life. There's so much preparation involved and so many things you need to remember to do not to mention all the expense that's involved. When it comes to the financial aspects of moving home you'll have probably thought of things like the costs of solicitors fees and surveys etc.
However, there are so many other things to consider that if you don't plan carefully and draw up some kind of moving 'budget', the actual bottom line cost of moving can be far higher than you anticipated which is not the start you'll want to get off to when moving home is stressful enough as it is.
Therefore, it's useful to create a budget so that you know, more or less, just how much your move is going to cost so that you're prepared and know, as accurately as you can predict, how much you're going to be spending. This article will cover all the main necessary expenditure that you're likely to incur apart from legal fees and survey costs. Not all of it will be applicable to every move and there may be some additional costs that are not on here but which are specific to your own situation.
However, by drawing up a plan following similar guidelines to this, whether you do it as a Microsoft Word document or Excel spreadsheet or even if you resort to pen and paper, it should help you manage your finances better when it comes to moving house.
Removal Service
If you intend hiring a professional removal service, get 3 quotes and make sure that the costs include petrol and any labour. Then, even if you've not decided which company to choose yet, budget for the highest cost. Remember to include any insurance costs too, if you are going to take any insurance out in case of damage to items. If you're moving yourself, work out how many trips you might need to make to get all your belongings from your old house to your new one and estimate how much that will cost in petrol. And, if you're going to ask a friend to help you with the move, make sure you factor in the cost for the tip you hopefully intend to give them.
Lodgings
If you're moving further away and you know you won't be able to complete the move in one day, find out how much it's going to cost for your hotel lodgings overnight and add on meal and drinks costs if that's not included, unless you're going to make your own provisions for that.
Child/Pet Care
Unless you have family and friends or neighbours who are going to keep an eye on your children and/or pets whilst you get settled into your new home, you may need to factor in childcare costs and kennelling too.
Packing and Storage Fees
You'll need to work out how many storage boxes you think you're going to need. OK, there's bound to be some guesswork here although many storage box companies will be able to give you a fair estimate on how many you'll need based upon the number of rooms in your house and the kind of items you'll be taking with you. You'll also need things like bubble wrap, protective inner packaging materials and tape as well.
Cleaning Costs
You'll probably want to leave your own home spick and span for the next occupants and even if the previous residents in your new home have thought of that too, you should factor in the cost of cleaning materials for both houses just in case.
Redecorating Costs
If you're planning to redecorate or refurbish your new home, you'll need to work out how much money that will cost. An idea, to give you a rough estimate, is to consider each room in your new home and what needs doing to each and to work out a budget per room or, if that's going to take too long, consider the room which requires the most work and draw up a list of what needs doing. Once you've reached a figure, multiply that by the number of rooms in the house. It won't be as accurate as the first method but, being the room which needs the most work doing to it, it's a safe bet to assume that the total cost will not exceed your estimate.
Utility Deposits
You might also need to find out if there are any initial deposits to pay as far as utilities supplies being connected in your new home are concerned e.g. gas, electric, water, phone, internet access etc.
Moving Into Rented Accommodation
If you are moving into rented accommodation, you'll need to find out how much the deposit will be in addition to your first month's rent and many landlords will also want you to put up a bond as security against any damage that may occur to the property whilst you're a tenant. Make sure you've studied your tenancy agreement too and look out for any hidden extra costs as you're likely to be liable for things like council tax too.
Miscellaneous Items
You should also add on a sum of money for any other minor costs you might incur, e.g. disposal of household items that your local authority won't take away with your household rubbish and things like parking permits.
Obviously, this article can only skim the surface here as one household's needs are likely to be very different from another's. However, by trying to think of every eventuality in terms of costs when you're moving, coming up with a total figure and then adding on, say, 5% to the total – just in case you've forgotten anything, the final figure you come up with should be an adequate sum which should cover most eventualities when it comes to the costs of moving house.
You might also like...