Other Types Of Visas And Immigration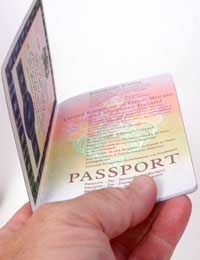 If you're thinking of relocating overseas, the rules surrounding immigration will differ from country to country on an international basis. You'll no doubt have heard of the U.S. green card which is possibly one of the most sought after means of relocating to the U.S. but each country will offer many different visas depending upon your reasons for wanting to emigrate to a particular place.
There has to be a limit on the number of legal immigrants who are granted permission to live and work in a particular country each year to safeguard the security and interests of the country's own citizens each year. And, if you are thinking of relocating, it's a good idea to do some research first online to find out what different visas and immigration schemes are available in the country in which you're intending to travel to. However, here are some of the most popular types of schemes which are usually offered in some form by most countries in the developed world.
Skilled Migration Visas
Many countries will actively pursue foreign workers to relocate to their country because of the skills that a person can bring to their labour force. Depending on the skills you have and the shortage of those particular skills overseas, you could find yourself very much in demand. This form of immigration is usually assessed on a points-based system with points awarded for things like age, qualifications, relevant work experience and also native fluency in the local language. Some skilled migrants will already have enlisted support from a company in the country in which they wish to reside whilst others will simply apply first to establish whether or not they have enough points and then will look for an employer later.
Working Holiday Visas
Whether it's an Australian backpacking trip working visa, a U.S. summer camp visa or a visa to work on a kibbutz, there are many different types of working holiday visas you can apply for which grant you permission to work and reside overseas for a pre-determined length of time. This might be between a period of just a couple of months up to about 2 years and sometimes these can be renewed on an annual basis.
Family Migration Visas
You can also obtain visas and immigration status through birthright. For example, if your parents or children were born overseas, you may be eligible to move there in order to be closer to them. Likewise, there are visas if you are marrying somebody from an overseas country and fiancé visas as well as visas to allow relocation overseas to look after a dependant relative.
Business Development Visas
If your immigration intentions are to set up a new business overseas, to take over an existing business or to simply heavily invest in a foreign company based abroad, there are a variety of ways by which you can go about achieving this.
Of course, each country will often have quite a number of other programs which cater for a particular category of people who are looking into relocating overseas e.g. students who are looking to study abroad for part of their higher education.
There are plenty of resources online which can help you establish what type of immigration visas and other forms of working and business visas overseas might be available to you.
You might also like...
hi . iam from iran . i want to get US visas . can i get US visas by joining US army?? please reply me . i really need to know . thank u
yashar
- 4-Aug-14 @ 9:20 PM