America's 'Most Wanted Professions'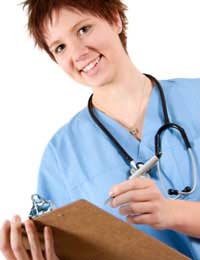 In spite of some of the 'doom and gloom' surrounding the immediate prospects of the U.S. economy in 2008, many American professions are still struggling to fulfil quotas for professionally qualified and highly trained staff. However, it's also important to remember that although the country is desperately short of people in certain professions, not all of these can be filled with would-be migrants. So, there is a marked difference between the professions which need to attract more workers and those where it's easier for a foreign national to obtain a visa in order to fill them. However, if you qualify to work in the States through marriage or through meeting the criteria by some other means, it's worth looking at the areas which are struggling to cope.
General Personnel Shortages
If you already have permission to live and work in the USA, the most in demand professions in terms of employers needing people to fill them include:
Sales representatives
Teachers
Mechanics and machine operators
Managers/executives, accountants
Truck drivers
Delivery personnel
However, it's highly unlikely that you'd be able to qualify for a working visa as a foreign national for most of the positions above.
What Are The Most In-Demand Professions In Which It's More Likely To Be Able To Obtain A Work Visa As A Foreign National?
Generally speaking, the chances of you securing a visa as a foreign national to work in the USA are better if you work in IT, nursing, teaching or are suitably qualified and have experience in working in certain engineering occupations but the list below represents specific jobs where you're more likely, although not guaranteed, to find success.
University Professor
With well over 4,000 higher education establishments in the US, the demand for college professors is very high and they often look to overseas nationals to fill them.
Nurses And Physical Therapists
This is an area which is suffering from an extreme skills shortage in the US right now so attracting foreign nationals is very important. It's even estimated that by 2012, there will be a shortfall of around a million qualified nurses which means that a qualified, highly experienced nurse will be very much in demand. That said, the H1-B visa isn't offered to foreign nationals in this sector which means you'd need to find an employer who's prepared to wait out the two years it would take for you to get in via a green card application. In a similar vein, physical therapists are also in demand especially with an ageing population.
Scientists And Researchers
If you're a highly qualified scientist or a researcher involved in the pharmaceuticals industry, it's also a lot easier to secure a job as a foreign national in the USA.
Executives
Good managers and executives are very much in demand. However, this only really applies to foreign nationals who have attained a high level of achievement within a large corporation abroad which will either be US owned or have a major presence in the US. So, for example, if you work for the likes of Microsoft in the UK at a high level, it's easier to obtain an L-1 visa to transfer across to Microsoft in the USA. However, if your only experience is with a smaller company who don't have any real US presence as such, you're not likely to be eligible.
Where Fame And Achievement Counts
It's also likely that you'd be able to live and work in the USA legitimately if you're a foreign national who is recognised as a person who has had outstanding achievements within areas such as the music business, sport, the arts, literature, entertainment etc. However, there are no guarantees and each case would be judged on its individual merits. For example, a top British Premier League footballer or a pop star who has sold millions of albums is likely to be accepted but a cabaret band doing the rounds of local clubs in the UK wouldn't be.
If you are looking to try to obtain employment in the USA and wish to find out the likelihood of you qualifying for a green card or some other form of working visa, it's advisable to speak to a suitably qualified US immigration lawyer first of all.
You might also like...
Please am a student nurse I want to ask if am qualified
Pat
- 22-Jun-18 @ 2:07 PM
Sorry, One thing I forgot to mention is that my file of work is held in the head Office which is in the United States. And would this assist in moving there? Thanks again, Jon
Jon hall
- 28-May-17 @ 9:15 AM
Good morning, I currently work for Subway Plc (the franchise) as a district manager here in the U.K. And have a file of work I have done for the past 6 months (and will obviously be longer, as time passes). My question really is that, would that assist me in moving to the USA? My girlfriend qualified for a study visit 2 years ago and we both agree it's a country we could see areselves living in. Any help, direction or guidance would be much appreciated, Thanks, Jon
Jon Hall
- 28-May-17 @ 9:14 AM
Good morning, I am currently a serving member of the British Military, Royal Air Force and I am looking to hopefully move to the USA in the next few years if possible. I am just looking for some advice into the best way to go about this and would it be a possility for me? I am currently 23 years old. Any advice or information you could provide would be brilliant. Kind regards, Jess
Jess
- 19-Oct-16 @ 10:17 AM