Working For Yourself In The USA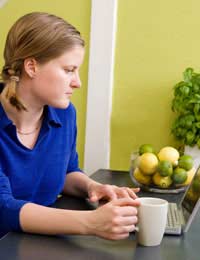 Setting up your own business in the USA is not a simple matter and there will be hurdles to overcome but it is certainly one of the ways you can live and stay in the USA as long as you've got some money behind you and are willing to put in the time and effort.
What You Need To Do
In order to achieve your goals, you'll need to carefully consider the type of business you want to establish out there. You'll need to assess your strengths and do a lot of research into your chosen market's potential and where in the US you want to live. Establishing relationships with and finding out more information from local Chambers of Commerce in the locations you're thinking of moving to is a good place to start as not only will they be able to give you some idea of whether or not your chosen venture is likely to be successful, they'll also be able to put you in touch with other businesses and organisations which may be able to help you. And, obviously, once you are out there, you can capitalise on any initial introductions you've been able to establish and 'network' even harder. To even get to this stage, however, you need to obtain the correct work permit.
The E-2 Visa
This visa was initially set up as a reciprocal agreement between the US and certain other foreign countries to provide the benefits for both the nationals of the foreign countries to gain the opportunity to live and work in the US and run their own business from there as well as the US, in return, benefitting from the financial investment that the foreign worker was prepared to put into the US itself. It must be said, however, that we're not talking tiny sums here and an average investment to qualify for an E-2 visa is likely to be somewhere in the region of between £50k and £100k although the specific figures can somewhat be a bit vague and misleading in that an application may also be judged by the potential of the business to be able to provide jobs for American workers also, although that is not a mandatory requirement for this type of visa.
The investment can also be used to start up a new business or to buy an existing one. The visa can also extend to other foreign workers from the investor's native country providing that they are specialised or skilled employees who will bring added value to the business or might be managers or others who work in an executive capacity. It does not mean instant US citizenship and you'll need to apply again for an extension to the visa after a certain length of time and there should not be any problem with that as long as your business continues to be profitable and successful. Nor does it mean that you have to stick with the original business you invest in as you can decide to sell your business and re-invest the money in another type of US based business should you so choose.
There is no restriction, within reason, of what type of business you can invest in but common choices have included:
Hair salons
B&Bs
Property management companies
Real estate sales
However, these are just a 'drop in the ocean' of the different types of start ups that foreign investors into the US have chosen to pursue.
Conclusion
To recap, it's hard work to establish yourself, necessary to get to grips with the relevant paperwork to become authorised and to have a fair degree of capital behind you and that's not just to purchase a business or to create a new start up. Remember, as a newcomer to the US, you'll have no credit rating and so if your business is going to need a lot of capital to set up, then you're going to need to have that money behind you too or be able to raise it outside of the USA. However, many British people have been living and working in the US for themselves for many years by going down this route so it's worth doing your research and finding out more, if this might be an option you're able to consider.

There are, of course, other routes to setting up a business in the USA without you actually being a resident there and remaining outside the USA. Nevertheless, however you do decide to go about it, it's important to discuss matters with a specialist in US immigration and employment law as they are some of the best people who can, at least, identify what options, if any, are available to you.

You might also like...