Costs Involved After Moving Abroad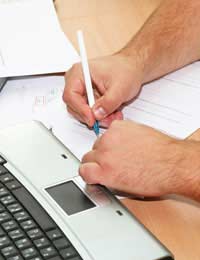 Quite often when you're drawing up a budget for moving house you'll often forget to include the additional expenditure you'll incur on top of your normal outgoings after you've successfully moved in. This can amount to quite a tidy sum so here are a few pointers to think about when planning your finances for a house move.
Utilities
When you move home, you may find that you're charged a connection fee by the utility companies for things like electric, gas, water, phone, satellite/cable TV and internet services. Furthermore, in simply reconnecting all of the existing services, it may also leave you even worse off in the long run as you may be paying far more with the existing supplier than if you'd shopped around elsewhere. These days, there are plenty of utility comparison sites and it's well worth doing some comparisons on these sites before you move which is easy to do by typing in the postcode of your new address. You might even find that there are other providers for certain utilities that you were previously unaware of which might be able to save you some money.
Soft Furnishings
The chances are that not everything that 'worked' in your old home, in terms of style, will be suitable for your new home. Room sizes differ. Windows can be higher or lower to the ground than in your present home and, therefore, things like sofas, curtains etc. which fitted in brilliantly to your previous home just don't work in your new place. Therefore, it's useful to work out a budget for additional furnishings that you're going to have to make when you move and to build that in to the overall cost.
Renovations
On a much grander scale, you may have bought a new place which has a lot of potential but which needs a lot of work doing to it. Major renovations can run into many thousands of pounds so just because the price tag on a property is very appealing, if you're attracted to it because of the opportunities it presents in terms of areas within it which may need renovating, then you'll also need to factor those costs into the equation.
Food
When you move house, expect to have a big food bill that first week. Apart from a few tins and packets that you might have brought with you, the chances are you're going to have to be completely stock up on new food supplies, especially as far as your fridge and freezer are concerned, so this is another additional expense you might just have overlooked.
Plants and Flowers
If you're a keen gardener, it's unlikely that you'll be able to ship your entire plant and flower collection from your old home to your new one and the chances are that you'll probably want to make your own individual mark on your new outdoor space as soon as possible to reflect your own gardening tastes. Therefore, plants and flowers, when starting completely from scratch, can come up to a tidy sum.
Cleaning Materials
Even though the previous occupants should have cleaned up thoroughly before they vacated the property, you'll still want to perform your own cleaning duties yourself once you arrive and, it's likely that your own furniture and other items will have got grubby and dusty during the move. Then there will probably be things like washing powder and basic bathroom toiletries to buy as well so you'll need to have cash set aside for these type of things.
Basically, the purse or wallet simply doesn't shut once you've paid off the removal men and the costs you'll incur over the first few weeks in your new home can often be fairly expensive so it's important to consider the additional expenses discussed here when drawing up a financial budget for your house move.
You might also like...