Why We Struggled to Sell Our Home: A Case Study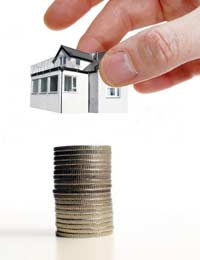 When Annie Smith decided to relocate she thought selling her house would be easy. As it happened, it was a struggle. It took almost a year to find a buyer, by which time she and her family had become very disillusioned with the whole process.Anne said:
"Like many other families we'd often toyed with the idea of leaving the city and moving out into the countryside. We were aware that it would mean new schools for the children but it was going to be easy for my husband and I, as we work from home anyway, and there were elements of the new life that seemed appealing to all of us.
"Moving was going to mean a bigger house, with more space for the children to have friends over, as well as to have guests to stay. And we would also have been able to have a much larger garden, where we could grow more veg and keep more animals.
"For a while, we merely flirted with the idea – looking on-line and in the papers to see what was available and where, and trying to guess exactly how much we would be able to sell our current house for. Eventually, however, we decided that if we were ever going to make the move, we just had to get on and do it.
"We started looking at places to move to and eventually settled upon a small village in Norfolk. There was a large, somewhat run-down, house there, and after a number of visits, we all fell in love with it. Even the children, who had been fairly negative about moving, were smitten.
"At that point we should really have called the agents out straight away to value the property and then put it on the market as soon as possible. But we didn't – and that was perhaps our biggest mistake. Instead, we tried to get the house looking perfect first. We fiddled about doing last minute bits of decorating and tidying up - and by the time we called the agents in, two or three months had already passed since making the decision.
Trying to Sell
"Unfortunately for us, that was about the time the market began to plummet and people started getting cold feet about moving. Acting quickly could have made all the difference.
"The agents valued our house at a price we were happy with and before long we had lots of viewings. But suddenly all sorts of 'negatives' to do with our home began to crop up.
"They loved the house but they hated the location. They loved downstairs but found upstairs too cramped. They loved the location but parking was awful. And they loved the décor but the garden was too small.
"Suddenly we began to see our house in a whole new light. We were too attached to it and had missed the elements that others might find undesirable. And these were all things we could do nothing about.
"After months of viewings we began to get fed up with the endless tidying and having to keep the place looking like a show home. The children were getting stressed by the whole process and we missed the beginning of the academic year at their new schools. We were also constantly worrying about the country house being sold to someone else - so a decision had to be made.
Dropping the Price
"Eventually we decided to have one last push. The house we wanted to buy was still on the market and we were given a hint that they might reduce their price. So we took a gamble and dropped ours too.
"Just days before the deadline date we'd given ourselves we had an offer. Another week or so and we would have given up the whole idea of moving.
"I think everyone sees their own house as perfect and just cannot understand why others don't love it as much. Our mistakes were not to have acted more quickly after taking the decision to go on the market and then to assume that selling would be an easy and straight-forward process.
"We've certainly learned a lot about selling a home. Having said that, I don't think we'll be doing it again in a hurry!"
You might also like...