We Let Our House While We Were Abroad: A Case Study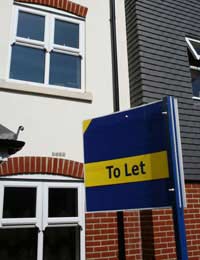 When William Smart was posted overseas for four years, he and his wife Laura decided not to sell their home but to let it out. Overall, it worked well but William says that if he were ever to do it again there are certain things he would do differently.
Letting Our Home
William said:
It was funny because we had literally been in our new house for about a month when I heard that my firm wanted me to move to Singapore. Moving house had been quite a big deal. It had taken us a while to sell our previous home and then, with four children, the move into the new place had been quite a production. Because of this, it did take us a while to make our minds up. I didn't have to accept the posting, I would have still had a job in the UK – but the opportunity to travel seemed to be too good to miss and the pay was slightly better.
Because we had only just moved into our new home, however, neither of us wanted to sell it. The logical thing seemed to be to let it out. I asked around a bit, chatted to one or two letting agents and soon realised that a large Victorian house like ours in London should let well. One of the beauties of having just moved in was that we hadn't started trying to "make our mark" on the new property yet. This meant we could set it up for rental fairly easily.
After researching the rental market, I realised we'd probably be better off letting the house to students. Although it was structurally sound, it wasn't well set up for a family or professional couple. By letting it out to students we were also able to use one of the reception rooms as a bedroom – this meant we could take five students instead of four. They still had the large sitting room, kitchen and breakfast room to use as their communal areas.
We painted the whole house quickly with neutral paint to make it feel fresher and we made sure carpets were clean enough. We then set up each room with the right furniture - a bed, wardrobe, set of drawers, bedside table and desk. We made sure there were working table and pendant lights and that every room had either curtains or a blind.
We also looked into all the legal requirements and made sure we fulfilled everything we had to. This included getting safety certificates etc where necessary for fires, heating, boilers and appliances etc. We put smoke alarms in every room as well.
Initially we weren't sure how much rent to charge but for a few weeks I got the local papers and before long had an idea of what properties in the area went for. Because we were going abroad, we couldn't oversee the rental process ourselves. We did toy with the idea of employing a letting agent but in the end a friend offered to do it for us. He was on the spot and able to deal with any problems as they arose.
While in many ways this worked well – and it was nice to be able to pay a friend rather than an anonymous company – I think in retrospect we wouldn't do this again. Sometimes it's good for the person in the middle to be completely neutral and to be able to be tough when necessary. We were lucky - by and large, our students didn't cause any problems - but I think using an agent who is used to dealing with students would have been better. They also have all the right contacts when it comes to getting repair work carried out quickly. People worry about paying commission to an agent but to be honest I believe it is money well spent.
One thing, it's worth pointing out is that we didn't make a huge profit. Renting our house out enabled us to cover our mortgage and to pay for minor repairs when necessary. What it did achieve, however, was to buy us some time. It meant we could hang on to our house while we were in Singapore and not be out of pocket.
Now that we are back in the UK, we have started the long process of slowly renovating the house. It does now feel like a family home again rather than student digs but there's still a lot to do. We had fun living abroad for four years and it was a great experience for the children. But it's nice to be home – and we are glad we had our own place to come back to.
You might also like...