Redesigning Your New Home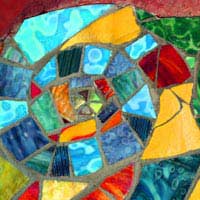 Once you have settled into your new home it won't be too long before you start looking all around you and decide that you want to make some cosmetic or dramatic wholesale changes to the appearance of the house so that it will start resembling more of a 'home' that you feel comfortable living in and one which reflects your tastes and needs.
Kitchens and Bathrooms
The kitchen and the bathroom are often the two most frequently cited rooms given by people that they wish to change when they move into a new home. The bathroom, in particular, is a highly personal space and it may be you wish to simply change the decoration in terms of the paint, wallpaper and tiles which exist or you may be planning a more radical overhaul such as installing an entire new bathroom suite. Kitchens too, are also often an area which people like to change but in this instance, it's not just about it being to suit your own tastes but also about the practicalities of the kitchen itself in its current form. For example, a kitchen designed for just one or two people living in the house might not suit a larger family.
Living Room
The living room is possibly going to be the room where you'll spend most of your waking hours when you are in the house and you'll want it to be cosy for yourself and inviting to any friends whom you invite round. We all tend to have different opinions of what constitutes a cosy and warm living room and to get it exactly how you want it to be can involve redecoration, new carpeting or flooring, new lighting and, in some cases, you'll often find that even the furniture which you chose originally and which fitted in perfectly in your old house just doesn't seem right in your new home so you may decide that you'll have to completely refurnish the living room entirely.
Bedrooms
Adequate and appealing storage is likely to be one of the biggest concerns when it comes to redesigning ay bedrooms and, if you have children, this is one area where you really need to encourage their opinions as to how their own individual bedrooms should look and feel like as this is one of the best ways of them settling into their new home and feeling as though they have a stake in it. Once again, colour schemes and decoration are likely to be a concern and, if budget allows it, some people will wish to make provision to incorporate en suite facilities if the bedrooms don't already have them.
Gardens and Patios
The garden and patio area is also another key area which you're likely to consider redesigning, especially if you tend to enjoy entertaining friends or simply like to relax in your own outdoor space when the weather's fine. Additional items such as swimming pools, Jacuzzis, hot tubs, children's play areas, trampolines, ponds or even a complete re-landscaping project are also things you might wish to take into account.
Obviously, when it comes to redesigning your new home to suit your own individual tastes, much of what you can achieve is likely to come down to how much money you have available. In addition to what's been discussed here, there may be additional things such as an extension, a study or a loft conversion you'll wish to consider. Perhaps you've already decided you're going to get new windows and doors put in too. The important thing is not to overstretch yourself both financially or to overburden yourself with a seemingly never ending list of tasks. Getting the house just exactly as you want it will take time and you shouldn't rush to do everything at once. Costs can often be reduced somewhat if one of you is a bit of DIY enthusiast but for more extensive renovations, you're probably going to have to look for professional help so it's important you take care in doing that to ensure you get sufficient quotes for work and that you make sure of the credentials and expertise of any company or individual you bring in to help with any redesign or renovation work.
You might also like...